Overview
Updated On:
April 9, 2021
Description
The Antares
The Antares 2 bedroom virtual tour
The Antares 3 bedroom virtual tour
The Antares is a new development located right next to Mattar Road and Mattar MRT Station. The Antares represents a prime piece of land located in the city fringe of Singapore next to mature housing estates of Paya Lebar and Potong Pasir. There were a total of 10 bids for the plot of land which indicate developer interest in shoring their land banks near to an MRT Station. The Antares is minutes away from many amenities and represents a convenient location for your family. A unique and serene lifestyle awaits you at Antares
The Antares Mattar Road Mattar MRT Station
The Antares has full and unique facilities, which includes a guard house, clubhouse, function room, indoor gym, tennis court, 50m swimming pool, sun deck, BBQ pits & children's playground. The condo's facilities provide full family entertainment needs for your family and loved ones. Indulge in a serene and tranquil lifestyle right in the heart of Mattar Road.
| | |
| --- | --- |
| Project Name | The Antares (星宇轩 ) |
| Address | 19-25 Mattar Road |
| District | D14 – Eunos / Geylang / Paya Lebar |
| Tenure | 99 Years |
| No. Of Units | 265 |
| Site Area | 6,230.20 sqm |
| Plot Ratio | 3.0 |
| Expected Date Of TOP | 30 NOV 2022 |
The Antares Facilities
Gym
Hammock Alcove
Crossfit Circuit
Outdoor Fitness Zone
Teppan Dining Place
Swing Nook
Multi-purpose Lawn
Starlit Lap Pool (33.3m)
Outdoor Shower
Water Spa
Pool Lounge
Kid's Pool
Cabana
Chill Spot
Club House
​

Function Room
Steam Rooms
Changing Rooms

Kid's Rock Climbing Zone
Open Lawn
Kid's Play Mound
Star Trail
Reading Place
Orbit Pointe
Barbeque & Dining Pavilion
Kid's Planet
Constellation Plaza
Aqua Spa Beds
Aqua Play Pool
Aqua Massage Jets
The Antares Condo
The Antares Condo is also strategically located with many shopping centres located around in the vicinity. For example, the popular Paya Lebar Quarter, City Plaza and The Poiz Centre are located near to The Antares. The Antares Condo is also located near to Bidadari Park where plenty of outdoor families are available for residents to spend some quality time with their family.
The Antares will be accessible with Mattar MRT Station on the Downtown Line. Also, for owners who are taking buses, there are several buses available along Aljunied Road, Macpherson Road and Paya Lebar Road. For owners who are traveling to the city, The Antares is located right next to Pan Island Expressway(PIE).
The Antares is also near elite schools such as Cedar Primary School, Geylang Methodist School (Primary) and Maha Bodhi School.
A look at The Antares Site Plan shows that there are many different facilities to make Antares one of the most highly sought after development in the Mattar area. The Antares Site Plan consist of a full length swimming pool as well as a Children's Pool. This would mean that having a leisure swim after work would be ideal right at the comfort of your own home. The kids will also be able to have their own swimming lessons conducted at their home. The Antares will also feature a full facilities gym that you can do a workout after a leisure swim.
The Antares will also feature many areas that families can gather during the weekends. For example, there are many outdoor dining pavilions at The Antares Site Plan and this will be a great place for your family to gather for a meal or at one of the BBQ pits in the development The Antares will also feature a tennis court for sports lovers as well as the playground for kids as well.
The Antares will consist of many different different layouts for your consideration. Some of the layouts include the 1 Bedroom unit which are perfect for buyers who are keen to select a unit for investment. City fringe developments near to MRT Stations are one of the most highly sought after as the quantum of the development is low and the upside potential is high. The Antares floor plans which consist of 1 Bedroom is also perfect as there are many commercial areas around Mattar Road creating a rental demand for The Antares.
The Antares will also consist of the bigger 3 Bedders which are perfect for own family stay. This is because The Antares floor plans for the 3 Bedders consist of spacious living room and bedrooms and combined with the location of The Antares near to the city fringe and Paya Lebar meant that the location as well as traveling to work place is also very convenient. The Anatares will also consist of 2 Bedroom layouts that are perfect for couples who are
Paya Lebar Quarter at Paya Lebar Central Near The Antares
Paya Lebar is a city fringe location near to The Antares Mattar MRT Station that has its history started as poultry rearing. In recent years, Paya Lebar has gone through developments to make it into a more vibrant district with offices and shopping centres. Most recently is the recreation of the Paya Lebar Quarter a project of the Urban Redevelopment Authority (URA) which is responsible for urbanizing many cities and towns across Singapore. The Antares Mattar Road which is located just minutes away from Paya Lebar Central will benefit from the amenities provided.
Paya Lebar Quarter near to Mattar MRT Station is a multi-billion project that is set to transform Paya Lebar into a vibrant, people friendly, and influential regional business city. The plan will include entertainment facilities, workspaces and retail shops. Paya Lebar Quarter according to its developer will be made to ensure every component excels in their respective fields.
Mix Development at Paya Lebar Central
The project near to The Antares will include three states of the art office towers with adequate workspaces and on top of luxurious residences. It will also include over 200 business spaces with indoor recreation facilities and outside catering services which will be located on lush green, connected areas. These places will be connected directly to Paya Lebar MRT Station. Today, Paya Lebar Quarter consist of many shopping centres as well as retail that will bring in conveniences for the residents of The Antares at Mattar Road.
Singapore is one of the most developed and growing markets of South Asia. Its private real estate produces a lot of attraction for foreign investors. Due to strong reputation, gradual stability and customer trust, City Fringe Investment like The Antares Mattar Road is the most lucrative and attractive for the investors and private real estate stakeholders. Although we can observe slow financial markets worldwide with some indications if another recession in the process, yet City Fringe Investment is an incredible opportunity for the investors.
Why City Fringe Investments like The Antares Are More Attractive
It is noticeable that OCR (Outside Central Region) being a most attractive section of by URA where the city Fringe Investment including The Antares with the support of Government Land Sales, promoting this section more as result there were major selling was successfully completed. Considering the RCR (Rest of the Central Region) by Urban Redevelopment Authority of Singapore, it is another potential residential region where City Fringe Investment predicts great attraction for investors for many reasons. The Antares is located at Mattar Road which is located at the city fringe location of District 13 in Singapore.
Amenities Near to City Fringe Investments The Antares
Despite the attractive urban plan for housing near to The Antares Mattar MRT Station, City Fringe Investment understands that investors are careful and want to be 100% sure about the success of their investment returns for The Antares, considering the global real estate market downside impact. City Fringe Investment is confident and positive based on their market experience and insight, it is an ideal time for the real estate investors to consider RCR a good opportunity to grab, under the current global recession times, wherein Singapore, most flexibility is available for The Antares Mattar MRT Station investors in terms of price, ideal location, positive future market expectation and local support for the success of the project.
City Fringe Properties to Attract Future RCR Buyers
City Fringe Investment near to Mattar MRT Station has already made a good reputation by paying its major part in selling more than 70% OCR region. City Fringe Investment is quite sure to successfully attract the potential buyers for RCR region in near future and it would be hot selling cake for the investors due to positive market indicators in this region and credibility and reputation City Fringe Investment has developed in the recent years. The Antares located at Mattar Road is a city fringe development as it is located near to Paya Lebar Central as well as Potong Pasir and Woodleigh district.
Past gradual but consistent growth of private real estate sector is proof for new investors to understand the importance of RCR region like The Antares, there is huge opportunity due to lower prices in the region to tap the best and safe future returns. City Fringe Investment is optimistic about the success of RCR due to its variety of benefits and opportunities. The Antares location is near to Mattar MRT Station at the Kaki Bukit Industrial estate and is a city fringe development near to Pan Island Expressway (PIE).
Type
Floor Plan
Sqft
Units
Price From
1 Bedroom
A1B-PH
603
1

$992,460

A1-G
603
3

$961,860

A1-PH
603
5

$992,460

2 Bedroom
B1A
689
5

$1,171,980

B1A-G
883
2

$1,308,040

B1A-PH
883
2

$1,336,600

B1B
689
1

$1,201,560

B1B-G
861
1

$1,338,640

B1B-PH
861
1

$1,368,220

B1C-G
850
1

$1,273,360

B1C-PH
850
1

$1,301,920

B1D-G
818
1

$1,291,720

B1D-PH
818
1

$1,320,280

B1E
700
1

$1,254,600

B1E-G
883
1

$1,382,500

B1E-PH
883
1

$1,411,060

B1F-G
829
1

$1,344,760

B1F-PH
829
1

$1,374,340

B2
732
23

$1,278,360

B2-PH
861
2

$1,498,880

B3
657
19

$1,181,460

B3-PH
829
2

$1,421,360

B4
667
24

$1,174,320

B4A
667
2

$1,277,440

B5
710
16

$1,267,140

B5-PH
861
1

$1,506,020

B6
689
14

$1,213,080

3 Bedroom
C1
883
31

$1,556,000

C1-PH
1,023
2

$1,835,680

C2
1,152
14

$1,906,980

C2-PH
1,367
1

$2,209,100

4 Bedroom
D1
1,367
14

$2,250,000
Brochure and Floor Plan
Education
Kumon Math and Reading Center of Arlington - Southeast
(15550.61 km)

KidsPark
(15546.5 km)

University of Phoenix Arlington
(15546.33 km)

Defensive Driving Texas by Improv
(15546.5 km)

Cook Children's Medical Center
(15545.07 km)

Shopping
Grand Prairie Premium Outlets
(15549.43 km)

The Parks Mall at Arlington
(15545.44 km)

Arlington Highlands
(15546.25 km)

Pottery Barn Outlet
(15546.83 km)

Traders Village
(15548.16 km)

Transportation
King Cab Company
(15549.12 km)

My Independent Transport
(15541.84 km)

Holmes Express Car Service
(15547.13 km)

paintless Auto Repair & Towing service
(15543.44 km)

Dixie Moving & HotShot Services
(15541.05 km)

Similar Listings
AMBER SEA CONDOMINIUM Upcoming Freehold Condo Launching in 2021 Here is a Review of the Am
[more]
AMBER SEA CONDOMINIUM Upcoming Freehold Condo Launching in 2021 Here is a Review of the Amber Sea Condo located at
[more]
PASIR RIS 8 WILL ENJOY LIVING IN DISTRICT 18, SINGAPORE When it comes to convenience, Pasi
[more]
PASIR RIS 8 WILL ENJOY LIVING IN DISTRICT 18, SINGAPORE When it comes to convenience, Pasir Ris has it all. Pcentra
[more]
NoMa is an upcoming residential condominium which is located in the Geylang Planning Area,
[more]
NoMa is an upcoming residential condominium which is located in the Geylang Planning Area, District 14 (Eunos, Geyl
[more]
La Mariposa is a new freehold residential apartment located at 35 Mangis Road in District
[more]
La Mariposa is a new freehold residential apartment located at 35 Mangis Road in District 15, Singapore. With expec
[more]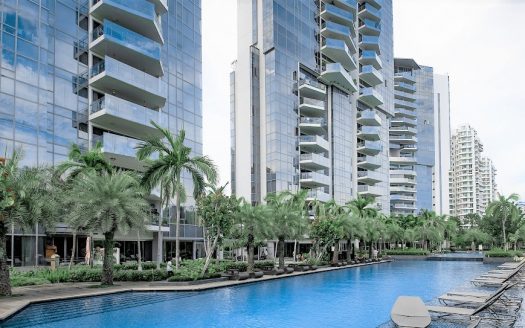 Silversea Silversea is an award-winning high-rise residential condominium located at 50A M
[more]
Silversea Silversea is an award-winning high-rise residential condominium located at 50A Marine Parade Road, Singap
[more]
Parc Central Residences Parc Central Residences EC situated in a treasured site at Tampine
[more]
Parc Central Residences Parc Central Residences EC situated in a treasured site at Tampines Avenue 10. The tender f
[more]