Overview
Updated On:
September 13, 2021
Description
Park Nova is a 54-unit, freehold development located in District 10. The project consists of a single, 21-storey block that sits on a site area of 43,356 sq ft.
Positioned as an ultra-luxury development, Park Nova stands out from the other condos in the vicinity for its verdant greenery, sleek architecture, and undisturbed serenity. Not just that, the development also comes with spacious units (at least 1,492 sq ft) coupled with unique and exclusive facilities. With this development, Park Nova wants to redefine the perception of luxury living in the city centre.
Located along Tomlinson Road, the residential development features a distinctive façade with its signature biophilic greenery. The biophilic design not only facilitates air flow for natural ventilation, but also provides natural lighting at the terraces. You can also get a panoramic view of the city's skyline from the terraces on the "wings".
From the top, Park Nova resembles butterfly wings (symbolising the metamorphosis of a butterfly). The building's metamorphic body provides different visual perspectives, depending on where you view the building from.
Park Nova has created a unique enclave of nature within the bustling Orchard Boulevard area that brings together prestige, privacy and convenience.
On the interior, every unit at Park Nova is not only sizable and roomy, but they each enjoy private lift access. Beyond the size, the units also come with branded appliances and fittings. For instance, the units are fitted with top-of-the-line brands like Molteni & C Dada, Vola and Laufen.
Park Nova: Design
Park Nova 3-Bedroom + Study (Type 3S-2, 2,207 Sq Ft) Review
One of the selling points of the 3-bedroom unit is its size. At 2,207 sq ft, it is more spacious than regular condo projects of the same unit size. For example, the living room can comfortably fit an eight-seater dining table (as shown in the showflat) and still have plenty of room. This is rare for a 3-room unit.
Besides the spacious interior, other unique features include private lift access for all units at Park Nova. In addition, all bedrooms also come with en-suite bathrooms.
The living room is connected to the balcony which not only extends the available living space, but also provides a vantage point for city view.
The living room (together with the dining area and balcony) is roughly about 700 sq ft. This is almost equivalent to the size of a 2-bedroom unit in some condos. Furthermore, the ceiling height is 3m, which further creates a bigger sense of space.
The kitchen sports a semi-enclosed design concept and is accessible from both the yard and the living room.
Molteni & Co Dada cabinetry is provided for the kitchen. For the uninitiated, Molteni & Co is a luxury brand, and is considered the Rolls Royce of kitchen cabinets. This is the first time that Molteni & Co Dada cabinetry is used in a non-landed residential project in Singapore, they're typically only found in good class bungalow (GCB) homes, which exemplifies the opulence of this project.
All kitchens are also fitted with Miele-brand electrical appliances, including an integrated fridge and freezer (concealed within the cabinet), oven, induction cooker, and hood and wine cellar.
The size of the study is also bigger than a typical study and lets you fit a worktable with space to spare. The floor is made from white oak timber, a type of hardwood flooring known for its durability and resistance to decay, water, and rot.
Bedroom three is about 120 sq ft and is spacious enough to fit two single beds with still plenty of room left. There is also a built-in wardrobe provided.
Aside from that, it also has its own en-suite bathroom.
Bedroom two is the same size as bedroom two and has a built-in wardrobe and an en-suite bathroom. It's important to note that all bedrooms at Park Nova also have a green view of planters outside the window/balcony that is maintained by the MCST.
What's also interesting is that the plant species are carefully curated by to ensure that they can only grow as high as the bed. This prevents them from being overgrown so you don't have to worry about having your view impeded by the plants even when you're sitting/laying down on the bed.
The master bedroom is about 420 sq ft and is the biggest room in the 3-bedroom + study unit. As seen in the picture, there's ample walking space in the master bedroom even if you fit a king-size bed, and definitely feels like a 5-star hotel room.
Like the other bedrooms, the wardrobe is from Molteni & Co. However, this is a walk-in wardrobe with a vast array of storage compartments.
The en-suite master bathroom is not only spacious, but it also sports a luxurious design. The walls and floor tiles are made of marble, whilst the vanity counter is customised and sculpted from marble.
The bathroom comes with fittings from premium Danish design brand, Vola, and features a classy copper finish.
Park Nova: Site Plan
Park Nova is situated at the intersection of Orchard Boulevard and Tomlinson Road. It's an exclusive area made to be even more private and luxurious thanks to the design and luxurious facilities.
Park Nova comes with facilities like a hot spa, a jacuzzi, two swimming pools and nice green landscaping that outlines the site on the ground floor.
The Sky Terrace on level 14 consist of the gym, sky garden, sky lounge and terrace. For an exclusive 54-unit development, the ratio of facilities to number of units is rather high, which is befitting for an ultra-luxurious development like Park Nova. For homebuyers, this means that you don't have to worry about having to share packed facilities with your neighbours.
In terms of view, those units on stack three have the north-west view towards Regent Singapore and Singapore Botanic Gardens. Meanwhile, units on stack two have the view of landed properties around Jalan Arnap/Kelawar and the high rise along Grange Road. Lastly, units on stack one have an Eastern view towards the Orchard Road Shopping Belt.
Park Nova: Facilities
Basement

Bicycle Parking Spaces
Electrical Charging Bays

Ground floor

Lap Pool
Pool Deck
Poolside Lounge
Leisure Pool
Water Play Area
Garden Seating
Outdoor Lounge
Hot Spa
Jacuzzi
Outdoor Deck
Garden Pavilion
Garden Bridge

Sky terrace

Sky Garden
Gym
Sky Terrace
Sky Lounge
Sky Deck
Sky Bridge
| | |
| --- | --- |
| Project Name | PARK NOVA |
| Road | TOMLINSON ROAD |
| Location | Local |
| District | D10 – TANGLIN |
| Region | Central Region |
| Broad Region | Core Central Region (CCR) |
| Country | Singapore |
| Category | NON-LANDED RESIDENTIAL |
| Model | CONDO |
| Expected Top | 31 OCTOBER 2024 |
| Expected Date Legal Completion | 31 OCTOBER 2027 |
| Tenure | FREEHOLD |
No. of Rooms
Unit Type
Sqm
Sqft
No. of Units
Stack
Price Min.
Price Max.
2BR + Study
2S-1
133
1,432
9
02
$5,799,000
$6,929,000
2S-2
133
1,432
8
02
$5,869,000
$6,859,000
3BR + Study
3S-1
205
2,207
8
03
$9,668,000
$11,124,000
3S-2
205
2,207
7
03
$9,778,000
$11,054,000
4BR
4BR-1
270
2,906
9
01
$13,358,000
$13,778,000
4BR-2
269
2,895
8
01
$13,368,000
$13,648,000
Junior Penthouse
JPH
410
4,413
1
03
$23,888,000
$23,888,000
Penthouse
PH-1
300
3,229
1
02
SOLD
SOLD
PH-2
418
4,499
1
03
SOLD
SOLD
PH-3
548
5,899
1
01
SOLD
SOLD
(All prices for Park Nova displayed here are for NPS and are for reference purposes. Prices are subject to change from time to time without prior notice. This webpage cannot be held responsible for any inaccuracies, omissions and/or dispute.)
Brochure and Floor Plan
Education
JHS Montessori Kindergarten
(1.16 km)

Ikoma Language School
(0.66 km)

American Center for Education
(1.62 km)

Dance On Us
(0.79 km)

Art Zone
(2.23 km)

Shopping
Novena Square
(2.47 km)

ION Orchard
(0.65 km)

Dustbunny Vintage
(3.18 km)

Queensway Shopping Centre
(3.05 km)

Riverside Point
(2.56 km)

Transportation
Orchard MRT Station
(0.73 km)

Toa Payoh Bus Interchange
(3.98 km)

Singapore MRT
(3.09 km)

Tiong Bahru MRT Station
(1.95 km)

Comfort Taxi
(6.37 km)

Similar Listings
Nouvel 18 INVESTMENT OPPORTUNITIES Freehold Great rental potential (Located in Dist
...
Nouvel 18 INVESTMENT OPPORTUNITIES Freehold Great rental potential (Located in District 10, prestigious resi
...
One Holland Village Residences
One Holland Village Residence Key Points ★ 3 Mins Walk To MRT ★ Prime District 10! ★ In Th
...
One Holland Village Residence Key Points ★ 3 Mins Walk To MRT ★ Prime District 10! ★ In The Heart Of Holland Villag
...
Skyline @ Orchard Boulevard Skyline @ Orchard Boulevard: 33 storeys of elevated freehold l
...
Skyline @ Orchard Boulevard Skyline @ Orchard Boulevard: 33 storeys of elevated freehold living in the heart of Orc
...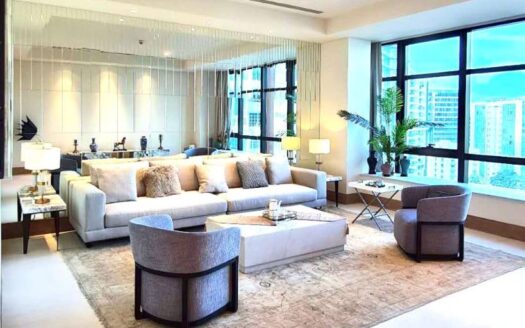 The Ritz Carlton Residences
$ 40,000,000
THE RITZ-CARLTON RESIDENCES, SINGAPORE, CAIRNHILL The first freehold Ritz-Carlton Residenc
...
THE RITZ-CARLTON RESIDENCES, SINGAPORE, CAIRNHILL The first freehold Ritz-Carlton Residence property in Asia, these
...
Kopar at Newton
$ 7,980,000
Kopar at Newton Showflat Virtual Tour Proposed Residential Flat Development Comprising Ere
...
Kopar at Newton Showflat Virtual Tour Proposed Residential Flat Development Comprising Erection of 2 Towers of 23-S
...