Overview
Updated On:
April 9, 2021
Description
Parc Komo Showflat Virtual Tour
As Changi's first holistic freehold residence and lifestyle village, Parc Komo is a Japanese-inspired resort style luxury condominium with lush landscaping and wealth of facilities. Changi's beachside locale, rustic charm and slower pace of life are the major cards for Parc Komo.
Japanese-inspired Parc Komo unveiled, a freehold low-rise residential development in an exclusively private housing estate, near Changi Airport. Here you find an oasis of seclusion and calm with lush landscaping and spreading gardens. Other feature includes Parc Komo Condo Shoppes, a lifestyle hub comprises of 28 shops where all your basic needs from groceries to retail shopping are right on your doorsteps
| | |
| --- | --- |
| Project Name | Parc Komo |
| Address | Upper Changi Road North |
| District | D17 – Loyang / Changi |
| Tenure | Freehold |
| No. Of Units | 276 |
| Expected Date Of TOP | 03/06/2023 |
Location
Parc Komo is surrounded by many significant official landmarks, like the Changi Business Park, Changi North and the Singapore Expo. Shopping centers and supermarkets are nearby such as Changi City Point, White Sands, NEX, E! Hub, Elias Mall and Katong Shopping Mall. Parc komo also offers a wide choice of world class international schools nearby.
Facilities
First Storey
1. Drop Off
2. Bioswale Portal
3. Cascading Terraces
4. Bioswale Pond
5. Courtyard
6. Komo Club
7. Alfresco Terrace I
8. Alfresco Terrace II
9. Courtyard Estuary
10. Pool Deck
11. 50m Lap Pool
12. Kids' Playground
13. Pink Blossom
14. Yoga Deck
15. Verdura Patio
16. Veranda Stream
17. Forest Trail
18. Water Hammock
19. Poolside Cabana
20. Lodge Pavilion
21. Palm Grove
22. Sensory Spa Jet
23. Grotto
24. Pool Party Pavilion
25. Party Lounge
26. Party Pool
27. Aqua Lounge
28. Leisure Pool
29. Kids' Water PLay
30. Kids' Aqua Slide
31. Kids' Pool
32. Kids' Club
33. Sun Deck
34. Leisure Deck
35. BBQ Pavilion
36. Working Pod
37. Reading Pod
38. Tea Pod
39. Hedge Garden
40. Fitness Park
41. Herb Pavilion
42. Glamping
43. Meadow Garden
44. Swing Garden
45. Changing Room
46. Parcel Santa (Basement)
47. Bicycle Hub (Basement)
Second Storey
48. Gymnasium
49. Morning Garden
50. Daybeds
51. Midnight Garden
52. Peacock Garden
Third Storey
53. Night Water Lily Pond
54. Moonlight Patio
55. Sunset Deck
56. Meditation Deck
57. Secret Water Patio
58. Giang Chess Set
59. Foot Reflexology Path
60. Garden Patio
Type
Name
Area(Sqft/Sqm)
Units
Price From
1 Bedrrom + Study
1S1a
560
1

$890,000

1S1b-G
560
1

$1,017,000

2 Bedroom Compact
2C3
657
8

$988,000

2C3-P
657
2

$1,003,000

2 Bedroom Deluxe
2D1
721
8

$1,073,000

2D1a-G
721
1

$1,214,000

2D2
732
9

$1,099,000

2D2a-G
743
2

$1,264,000

2D3
732
4

$1,143,000

2D5
721
3

$1,056,000

2D6
732
2

$1,064,000

2D6-P
732
2

$1,057,000

2D7
732
5

$1,072,000

2D7-P
732
1

$1,077,000

2D8
764
8

$1,153,000

2 Bedroom Premium
2P
926
1

$1,397,000

3 Bedroom Compact
3C1
915
4

$1,428,000

3C2
969
6

$1,452,000

3C2a
969
3

$1,447,000

3C2b-G
969
3

$1,656,000

3 Bedroom Deluxe
3D1
1,023
2

$1,558,000

3D1a
1,001
11

$1,519,000

3D1b
969
10

$1,473,000

3D1c-G
1,012
1

$1,715,000

3D1d-G
990
5

$1,695,000

3D1e-G
1,033
4

$1,775,000

4 Bedroom Compact
4C1
1,281
2

$1,919,000

4C1a
1,292
3

$1,911,000

4C1b-G
1,302
1

$2,137,000

4 Bedroom Deluxe
4D1
1,410
7

$1,985,000

4D1a
1,421
4

$2,029,000

4D1b-G
1,410
3

$2,162,000

5 Bedroom Luxury
5L1a-G
1,905
2

$2,884,000

5L1-G
1,873
1

$2,888,000

5L2
1,808
2

$2,609,000

5L2a
1,808
4

$2,584,000

5L2b
1,808
3

$2,598,000

5L2c
1,819
2

$2,606,000
Brochure and Floor Plan
Education
My Gym
(4.75 km)

Uptas Learning Hub
(5.92 km)

Cambridge Language Centre
(2.84 km)

Loyang View Secondary School
(1.56 km)

Young Learners Society Student Care Centre
(10.81 km)

Shopping
Jewel Changi Airport
(2.14 km)

Changi City Point
(3.09 km)

Tampines Mall
(3.01 km)

Grey Fashion
(0.91 km)

Bedok Mall
(6.15 km)

Transportation
Changi Point Ferry Terminal
(3.76 km)

Changi Ferry Terminal
(4.09 km)

Pasir Ris Bus Interchange
(2.68 km)

Eunos MRT Station
(8.75 km)

Tampines MRT Station
(3.14 km)

Similar Listings
Parc Central Residences Parc Central Residences EC situated in a treasured site at Tampine
[more]
Parc Central Residences Parc Central Residences EC situated in a treasured site at Tampines Avenue 10. The tender f
[more]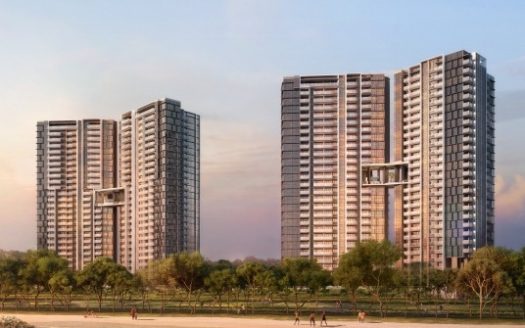 Seaside Residences Showflat Virtual Tour 1 bedroom + Study 592sqft starting from $1,199,80
[more]
Seaside Residences Showflat Virtual Tour 1 bedroom + Study 592sqft starting from $1,199,800  3 bedroom + Study 1 B
[more]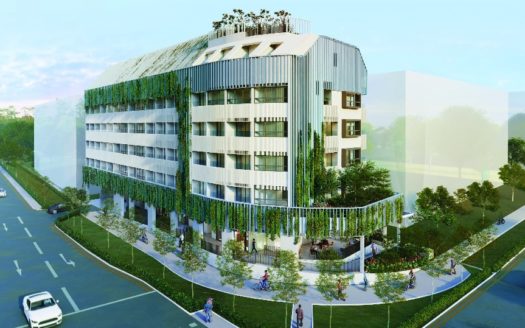 Tedge Showflat Virtual Tour Tedge Showflat 3 Bedroom   Tedge proposed
[more]
Tedge Showflat Virtual Tour Tedge Showflat 3 Bedroom   Tedge proposed erection of a 5 storey m
[more]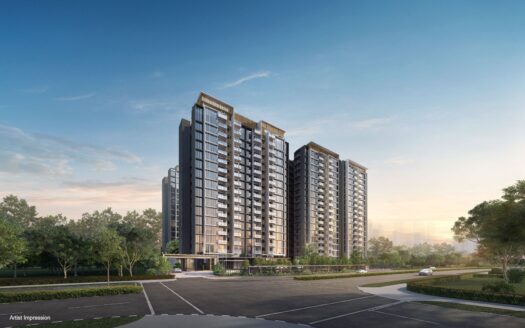 Penrose Showflat Virtual Tour Penrose Gallery Showflat Virtual Tour Penrose 2 bedroom Show
[more]
Penrose Showflat Virtual Tour Penrose Gallery Showflat Virtual Tour Penrose 2 bedroom Showflat Virtual Tour ( 2 Bed
[more]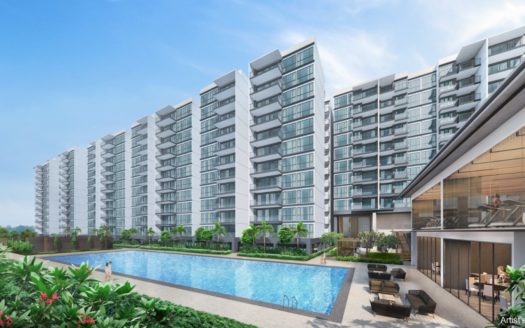 Treasure At Tampines Treasure at Tampines is big: the number of units, the units themselve
[more]
Treasure At Tampines Treasure at Tampines is big: the number of units, the units themselves, the site, the buzz sur
[more]
Parc Esta Showflat Virtual Tour Parc Esta Architectural Model Parc Esta 1 Bedroom + Study
[more]
Parc Esta Showflat Virtual Tour Parc Esta Architectural Model Parc Esta 1 Bedroom + Study (527sqft from $1,057,000)
[more]